All entries tagged with "#countrymusicstars"
http://www.prweb.com/releases/2017/04/prweb14206798.htm
"Having Combat Veteran and Country Music star Ryan Weaver join our "Veteran-friendly" business community is an honor. His talent is evident and his song "Burn" speaks volumes about courage and sacrifice." —John Krotec, Founder of GreenZone Hero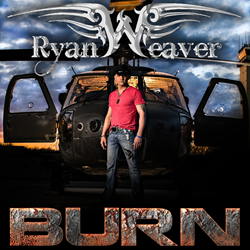 GreenZone Hero recognizes Ryan Weaver of Nashville, Tennessee, as the first GreenZone Hero country music entertainer. Weaver is a high-energy, all-American, rockin' country music artist who proudly served as an active duty Soldier and Warrant Officer (Black Hawk helicopter pilot) in the United States Army. He is currently pursuing his love of writing and performing for his fans across the US. Weaver's personal story is like few others – he is also a 2-time Gold Star Family member.
Weaver joined forces with GreenZone Hero to honor fellow Veterans through his home-grown music and top notch entertainment. Weaver is an avid supporter of legitimate Veteran non-profit organizations and hopes to increase public awareness about the importance for individuals, organizations, and businesses to support and work with Veterans to achieve success in all areas of their lives.
Weaver's recent performances include playing at the Charlie Daniels 80th birthday Volunteer Jam at Bridgestone Arena in Nashville, Charlie Daniels' 79th birthday party with Charlie Daniels and Chris Young in Nashville, TN; Debuting on the Grand Ole Opry stage singing "What You Think of Me", a song he wrote in honor of his brother and Veteran who was KIA in Iraq in 2004; Freedom Fest in Colorado and performing at the Ryman Auditorium with Charlie Daniels, Phil Vassar, Andy Griggs, Ty Herndon, and Jamie O'Neal.
The music video for his latest single, "BURN," applauded as America's New Fight Song, honors Ryan's brothers and the four men lost in Benghazi, is playing around the world on The Country Network and Heartland Networks. His first single music video "Crank It" is played nationally on ZUUS Country TV (now The Country Network) and TNN (now the Heartland Network). It spent 8 weeks in the Top 10 Video Countdown, a network record. Weaver has hosted as a guest VJ for both The Country Network's "On The Rise" and 5 episodes of the Heartland Network's "Country Fix."
GreenZone Hero recognizes businesses that honor Veterans in the following ways: 1) Businesses owned or managed by a Veteran, 2) Special Veteran pricing, 3) Businesses that hire Veterans, and 4) Businesses that make donations of time, money, or other resources to organizations that serve Veterans.
Ryan Weaver is on the edge of superstardom in country music and is one of the growing members in the GreenZone Hero Community – he is the first musical artist and the first country music entertainer to become a member.
John Krotec, founder of GreenZone Hero and a Veteran himself said, "Having Combat Veteran and Country Music star Ryan Weaver join our "veteran-friendly" business community is an honor. His talent is evident and his song "Burn" speaks volumes about courage and sacrifice. His personal story brings to light the true meaning of Gold Star."
More information about GreenZone Hero can be found at http://www.greenzonehero.com and information about Ryan Weaver can be found at http://www.weavercountry.com.
About GreenZone Hero: The GreenZone Hero mission is to increase awareness of businesses that offer benefits to Veterans and to help Member businesses grow commerce and prosper. GreenZone hero also works to raise the profile of Veteran-focused nonprofit foundations and to help raise donations and support for our Ambassador organizations.
---