All entries for January 2018
http://www.prweb.com/releases/2018/01/prweb15059940.htm
(PRWEB) JANUARY 09, 2018
GreenZone Hero is changing how military veterans connect with veteran-friendly businesses on a global level by making it easier to find those businesses that support and honor veterans. Global Commerce is growing exponentially as technology eliminates borders and today's consumer can purchase products on the other side of the globe. GreenZone Hero has collaborated with Veteran Owned UK and The Institute of Project Management of Australia to help globally connect military veterans to veteran-friendly businesses.
The global ecommerce market is estimated to reach $4.5 Trillion by 2021. A very loyal segment of this market is military veterans and their families. Globally the military/veteran affinity market includes an estimated 45 million potential consumers as veterans and active duty personnel.
The United States, United Kingdom and Australia are three of the top tier markets leading the global commerce path. "Veterans will do business with veterans because of trust. People in their human nature desire connection and are drawn to doing business within their community. Businesses that create intrinsic value through meaning and purpose, that desire to serve a mission, can create economic value in today's commerce. This value can be incorporated into a veteran-friendly business strategy honoring and connecting with the military veteran community," said John Krotec, Founder of GreenZone Hero and Army Veteran.
The GreenZone Hero mission is to help improve and connect businesses to veterans, active duty military personnel and their families. GreenZone Hero is a growing global network of companies that understand the value of military service. GreenZone Hero started in 2016 and has grown 365 percent and added significant business leaders supportive of veterans such as Harley-Davidson and Boars Head Brand.
"GreenZone Hero is proud and honored to work with our overseas partners on such a visionary and important mission with our Global Commerce Program. We do this because we love our veterans and their families. Our men and women in uniform do what they do because they love their Countries. Those companies that honor our veterans need to be recognized. Our global collaboration will help improve their business with unwavering hearts and commerce," said Krotec.
"Veteran Owned UK aims to support Veteran Owned Businesses to gain greater exposure to the open market. By linking the international Veteran communities, we, as a world-wide group, become stronger with the business world and this will ultimately help support more Veteran Owned Businesses," said Scott Johnson, Founder of Veteran Owned UK and British Army Veteran, Royal Engineer.
The Institute of Project Management Australia has a unique Advanced Recognition and Certification (ARC) program to couple the skills and experience gained in the military with doctrinal project management knowledge. Scott Kinder, US Special Forces Veteran responsible for enacting IPM's global initiatives and vision said, "This competitive edge program enhances personal and organizational leadership skills and accountability through lessons learned from elite Military Special Forces. IPM is honored to collaborate its global members with GreenZone Hero to help improve business in the veteran military community."
For more information visit http://www.GreenZoneHero.com, http://www.veteran-owned.uk, and institute.pm.
About GreenZone Hero: The GreenZone Hero mission is to recognize businesses that honor our veterans and help those businesses succeed, prosper and grow commerce. http://www.GreenZoneHero.com
About Veteran Owned UK: Veteran Owned UK supports veteran owned businesses from the UK and Allied Countries. We encourage the growth of networking within the veteran owned business community to improve business and develop contacts. http://www.veteran-owned.uk
About Institute of Project Management Australia: The institute of Project Management (IPM) is a global training organization which connects project management education, training, consultancy and post-graduate opportunities in a single, specialist enterprise. Our dedicated team has formally managed well over 2,500 fully realized projects worth in excess of $10 billion, and have consulted on project management to hundreds of leading international businesses, government agencies and community organizations. https://institute.pm/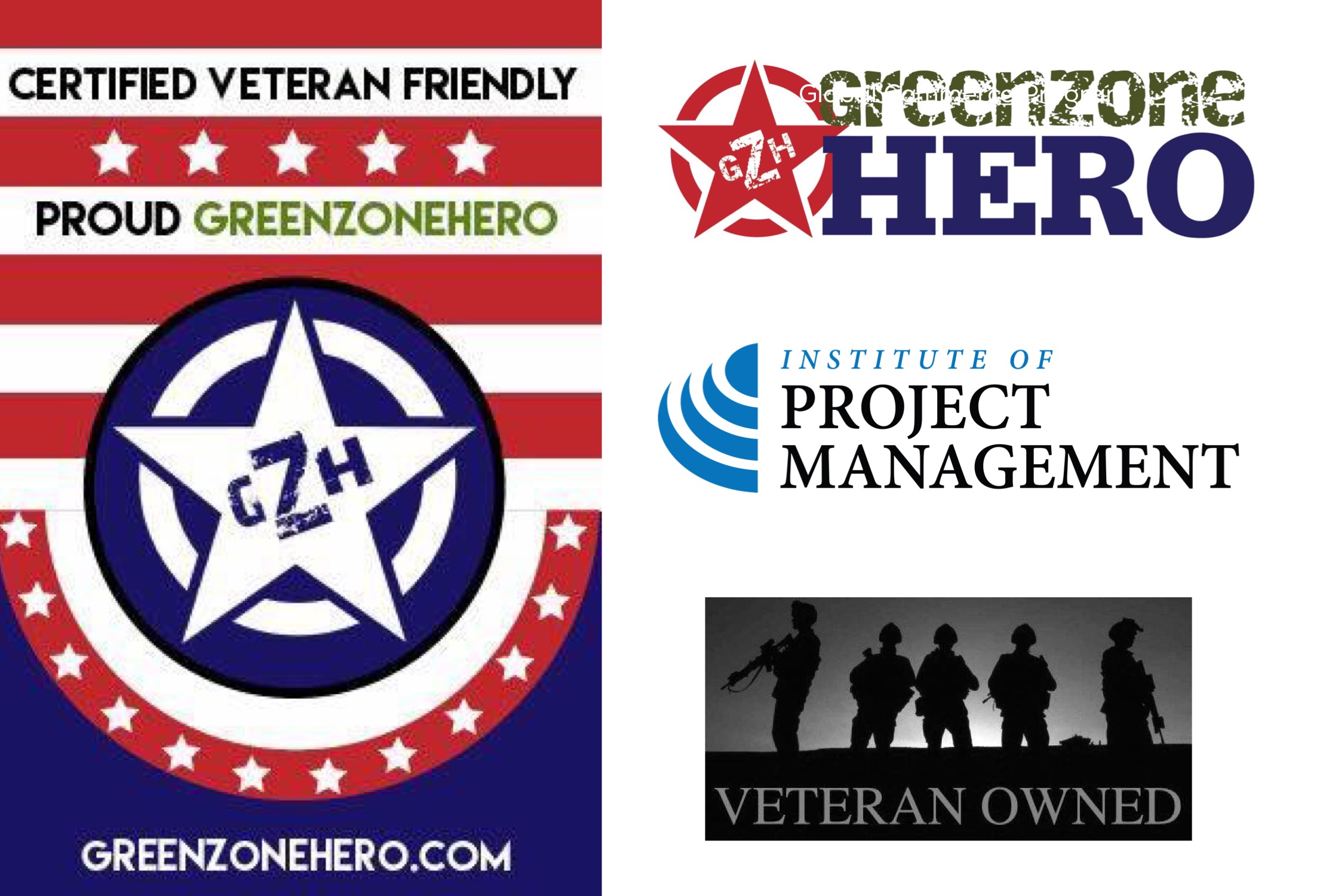 ---